About Toronto:
The city is located in the southern province of Ontario.  It is the most populous city in Canada & the 4th most populous city in North America.  Toronto is also one of the most diverse immigrant cities in the world.
In terms of commerce, Toronto is the commercial capital of Canada, home to the Toronto Stock Exchange and the five largest banks in the country.  The leading economic sectors in the city are finance, corporate services, telecommunications, aerospace, transportation, media, arts, publishing, software manufacturing, medical research, education education, tourism and technology.  Toronto is ranked as one of the top cities in the world in the Global Financial Center Index.  Toronto is also consistently ranked as one of the most liveable cities in the world.
Toronto is a prominent center for music, theater, film and television production. It is the headquarters of Canada's national broadcasting networks and broadcasters.  Toronto has many diverse cultural institutions, including: many museums and galleries, festivals and public events, amusement parks, national historic sites and sporting activities, attractions more than 43 million tourists every year.  Toronto is also known for its many skyscrapers and buildings, especially the tallest structure in the Western Hemisphere: the CN Tower.
ATTRACTIVE TOURIST PLACES
If you have come to Toronto, visitors cannot ignore the attractive tourist destinations below, each location will bring extremely interesting experiences, the natural scenery is too wonderful:
1. CN National Television Tower
The tower has a height of 553 m, twice as high as the Eiffel Tower and 3 times higher than the Washington Monument. Toronto Tower is recognized as the tallest single tower in the world and among the top wonders of the modern world.  The CN Tower is a typical symbol of Toronto and is also the pride of the people here when it comes to this great tower.  The tower is considered as the center of entertainment and tourist attraction of many Canadian tourists (nearly 2 million visitors per year).
2. Niagara Falls: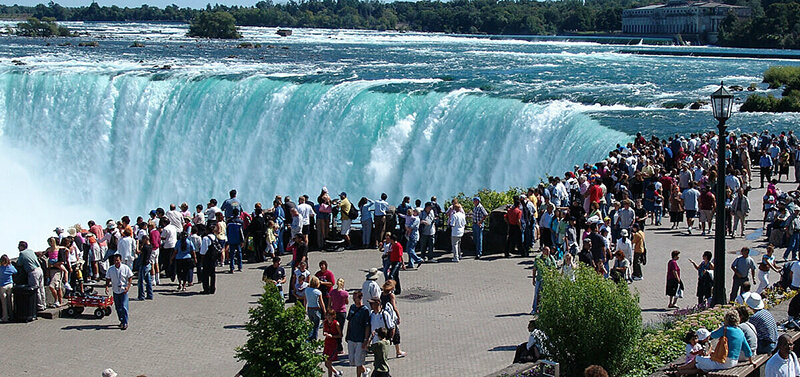 Is the most powerful waterfall in North America, this place is also known as the natural boundary between Canada and the United States.  Here, visitors will admire a majestic waterfall pouring from a height of more than 100m.  The majestic waterfall with many columns of water rushing down (average nearly 110,000 m3 of water falls every minute and peaks at 168,000 m3 of water in the flood season) creates a wonderful picture of nature and visitors will feel it. surrounded by the air of heaven and earth.
3. Ripley's Aquarium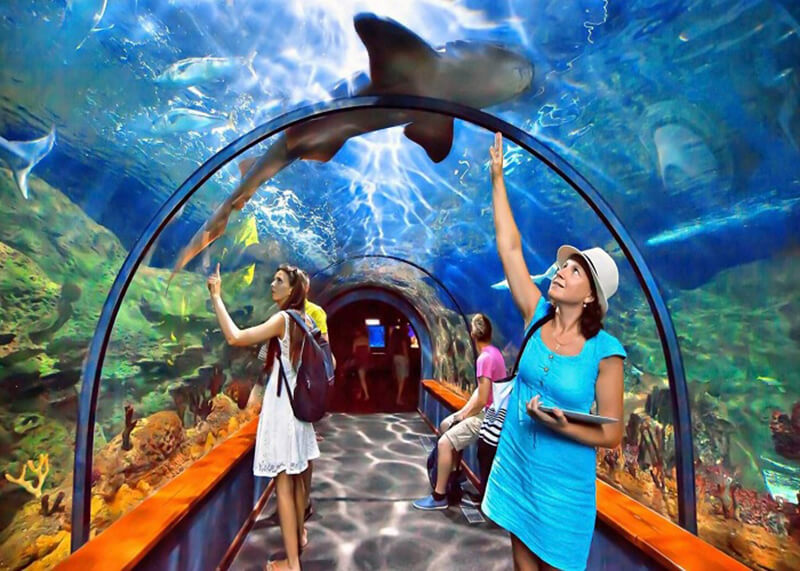 Located in downtown Toronto, right at the foot of the famous CN Tower, Ripley Canada Aquarium will arouse curiosity as well as the "wow" of visitors because of its too lively water world.  As Canada's largest indoor aquarium with a capacity of more than 5.7 million liters of water and 16,000 species of aquatic animals, the Ripley Aquarium Canada offers visitors diverse knowledge and exciting experiences about the world below. country.
4. Royal Ontario Museum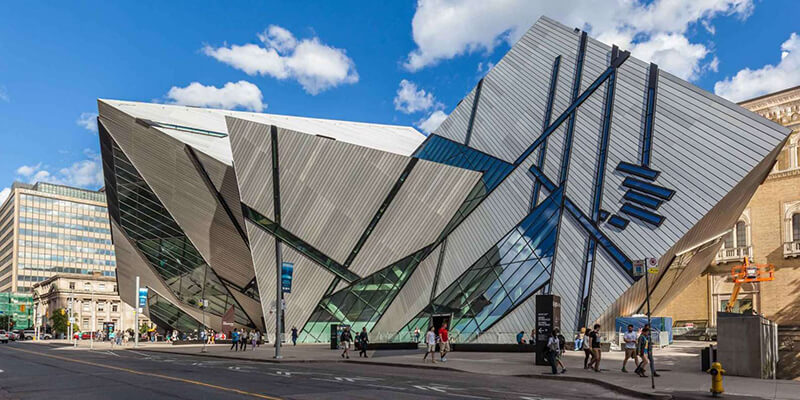 This is one of North America's largest cultural and natural history museums (accounting for more than 80% of the exhibits among museums around the country). Canada), attracting more than one million visitors each year.  The museum currently has up to 40 galleries with about six million artifacts with many galleries of different disciplines such as entomology, botany, ichthyology, herpetology, mammals, and zoology. invertebrates, mineralogy, geology, ornithology, mycology, etc.  In addition, there are galleries on natural history, dinosaur fossils and cultural characteristics in the upper regions. world.
5. Toronto Botanical Garden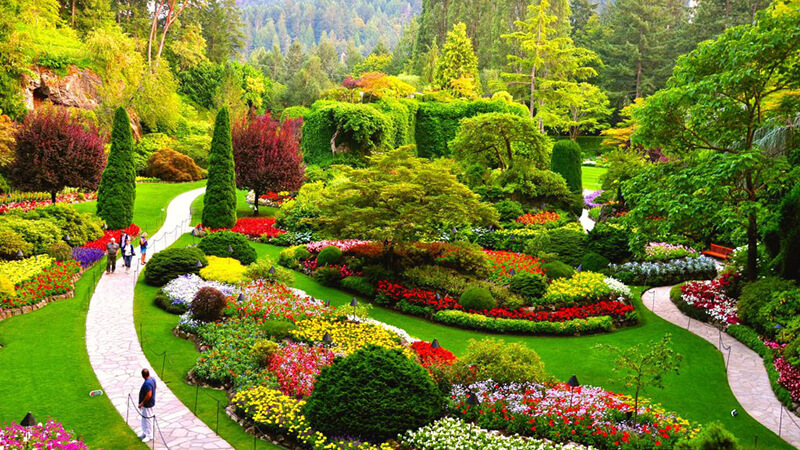 This is a place to preserve rare plant species, mainly revolving around the themes of the art of floriculture, fruit and vegetable and horticulture.  This large botanical garden is arranged with 17 different themes, like paintings painted from large old trees to blades of grass. The most attractive feature in this Botanical Garden is the LEED Silver Certified building which has a green dome and is very eye-catching.
6. Harbourfront Center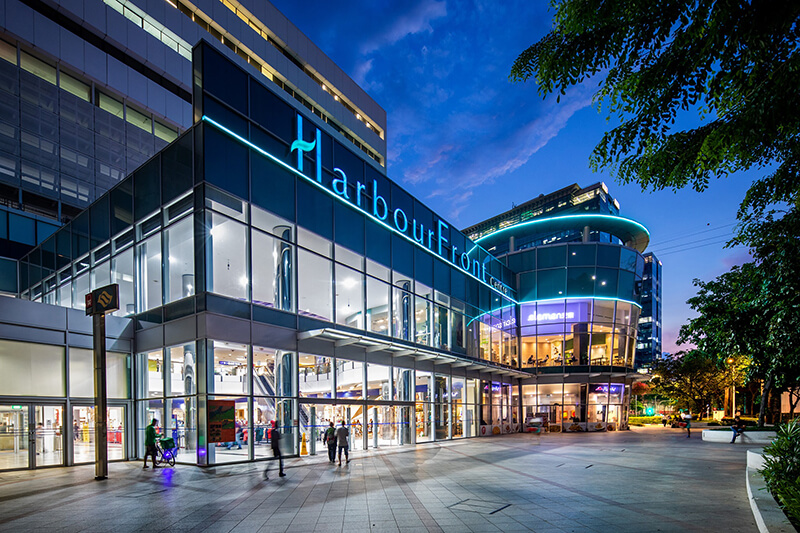 Is a complex spread over an area of ​​​​about 4 hectares, where thousands of entertainment events take place throughout the year, including musical performances, food festivals, and exhibitions. Art, family activities… Coming to the art center, visitors will start from York Quay, where there are various unique art exhibitions: from visual art to architecture, experimentation. Guests can sit on the Lakeside for stunning views of Lake Ontario and the Toronto Islands.
7. Sky Dome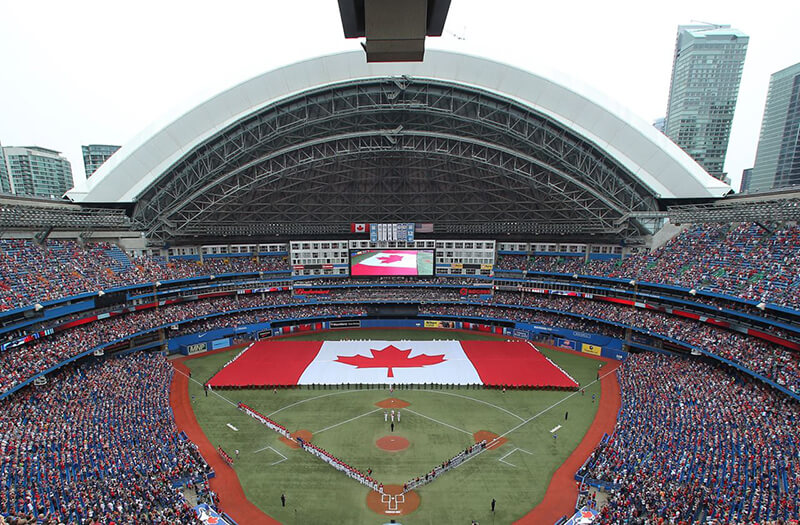 Dubbed as a high-class entertainment destination, it is a venue for diverse events, with more than 200 events annually. With a capacity of up to 50,000 guests for sports events, concerts, family shows and trade shows, national exhibitions every year. The stadium is equipped with impressive and state-of-the-art technology, including 110 feet wide, 33 feet high videos, banners and billboards with LED screens – videos with a projection capacity of 4.3 trillion different colors.
8. Legoland Discovery Center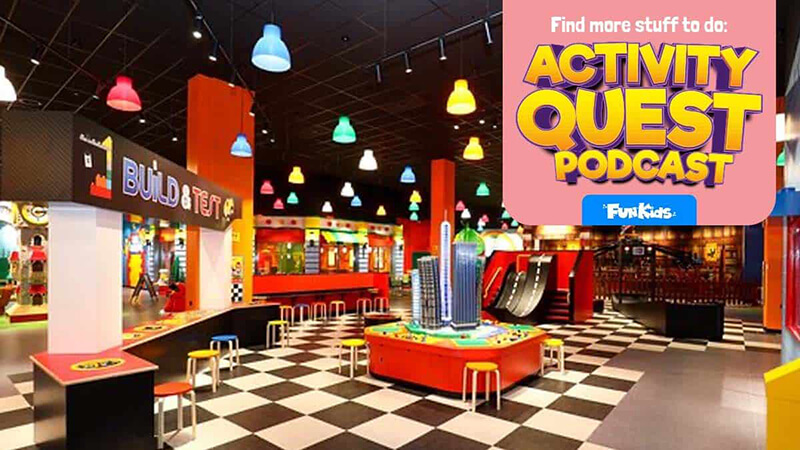 An interactive and fun place for the whole family, where visitors to Canada can dive into the colorful and creative Lego bricks in Lego factory area.  Visit Miniland, a perfect replica of the Toronto skyline and its stunning waterfront in miniature size, which contains many of Toronto's top landmarks and attractions such as CN Tower, City Hall and Rogers Center. The meticulous attention to detail is incredible with vehicles and pedestrians alike, day and night time-corrected.